Meet MinePiggy-Bank! Designed by super talented 11-year old "Mixter the Boyster" who loves minecraft and 3d printing.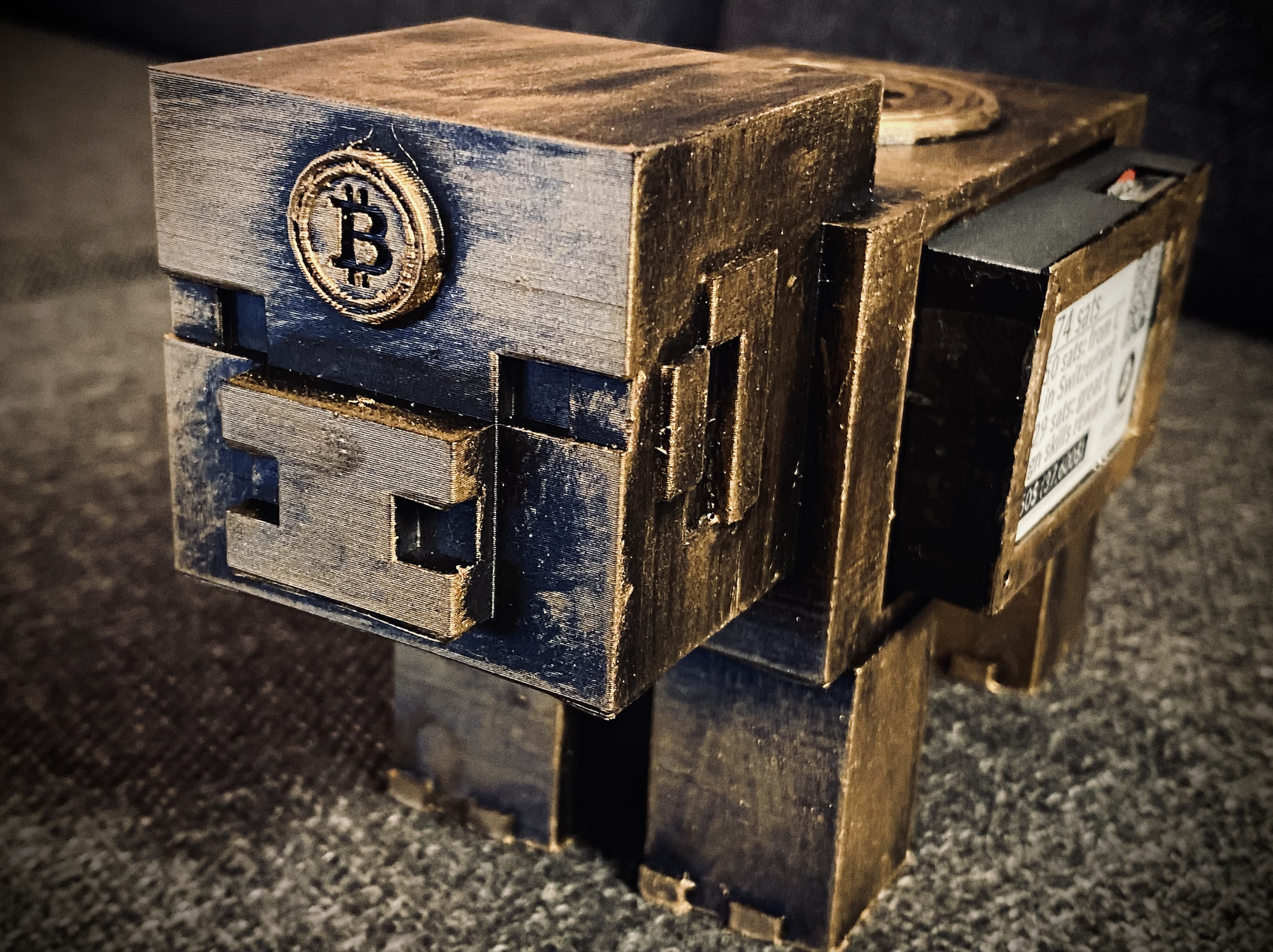 Meet Dutch Bacon, the first solar powered LightningPiggy!
Born in The Netherlands 🇳🇱 blockheight 743,652.
Made using a recycled cardboard box and the 2.66 inch LILYGO development board.
We love the simple and low time-preference design.
Credit: Jurjen de Vries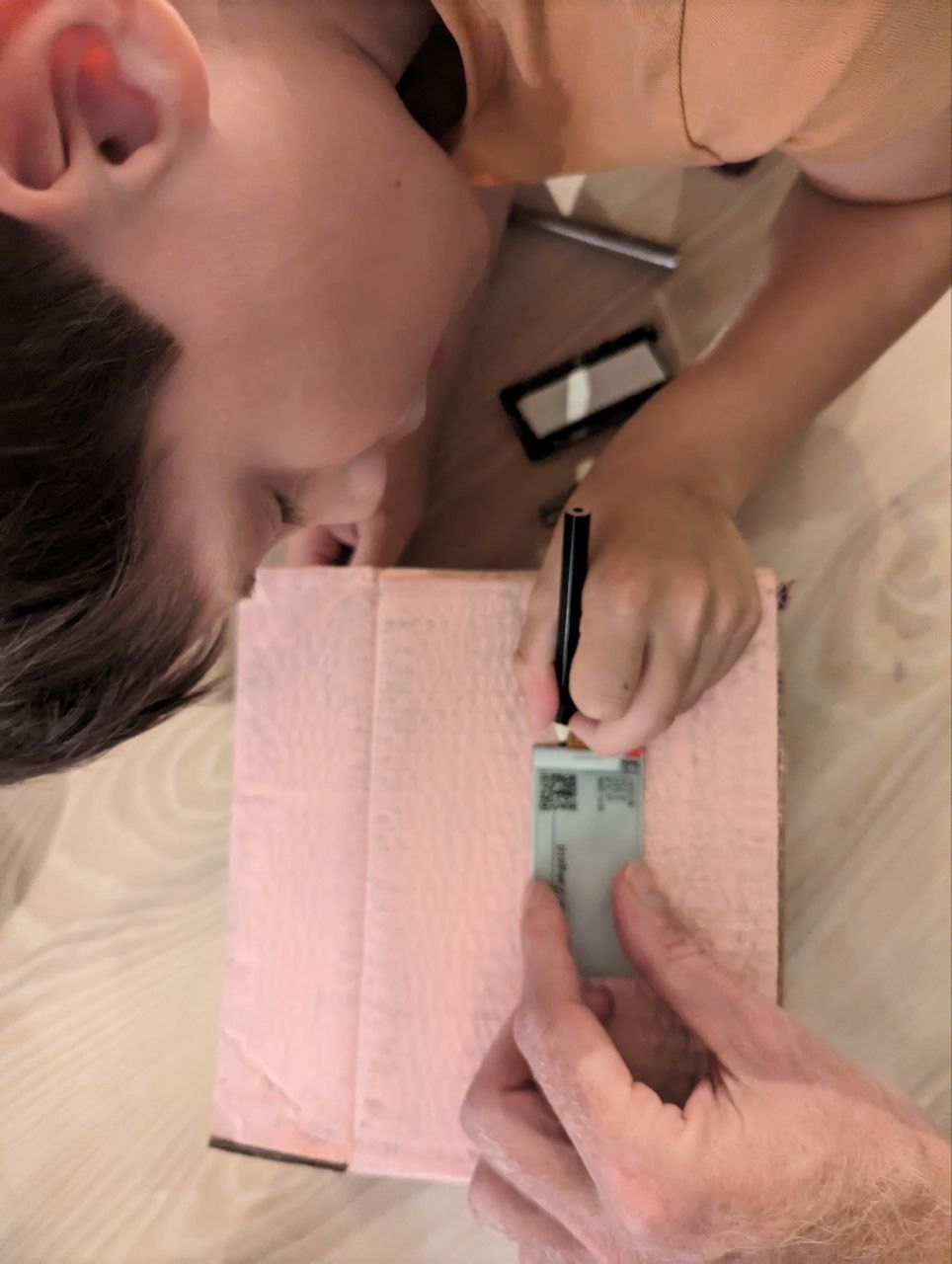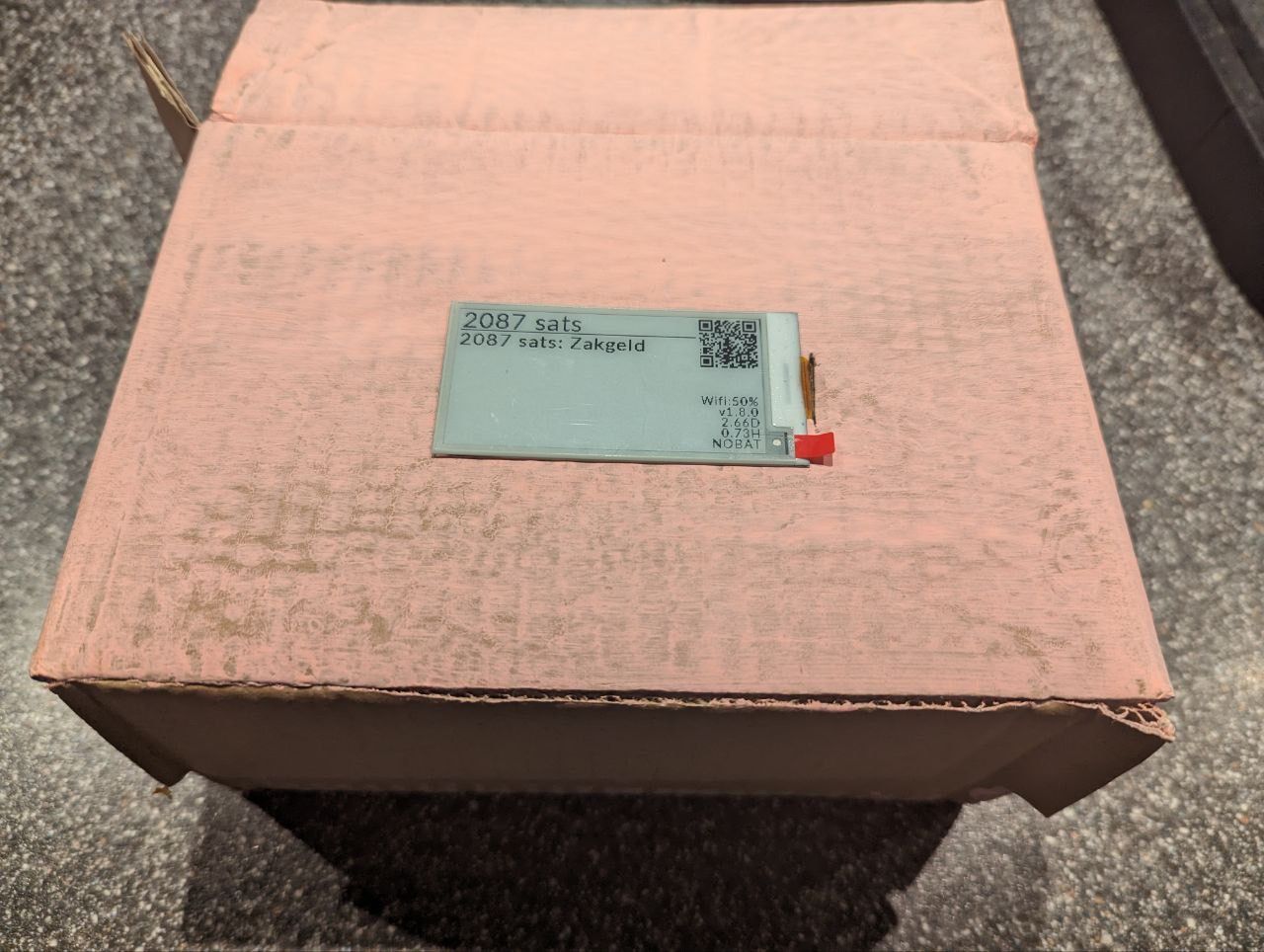 Meet Danish Bacon. Born in Denmark 🇩🇰 blockheight 795300.
Made by adapting a softmoney plastic piggy bank.
We love the addition of those laser eyes.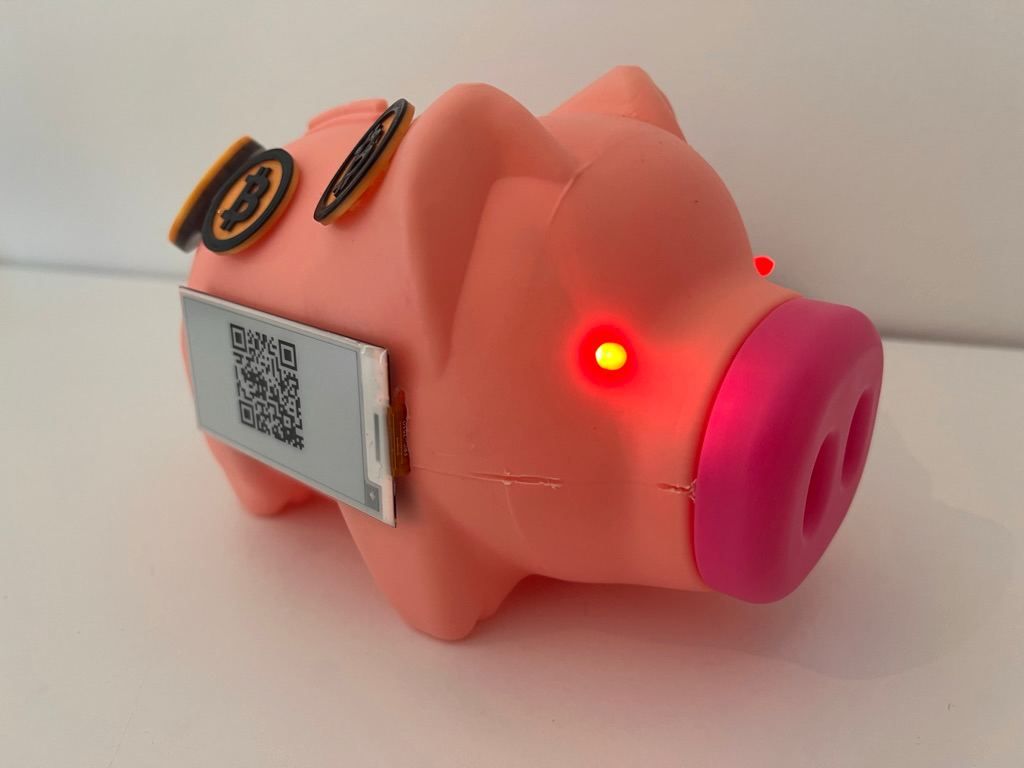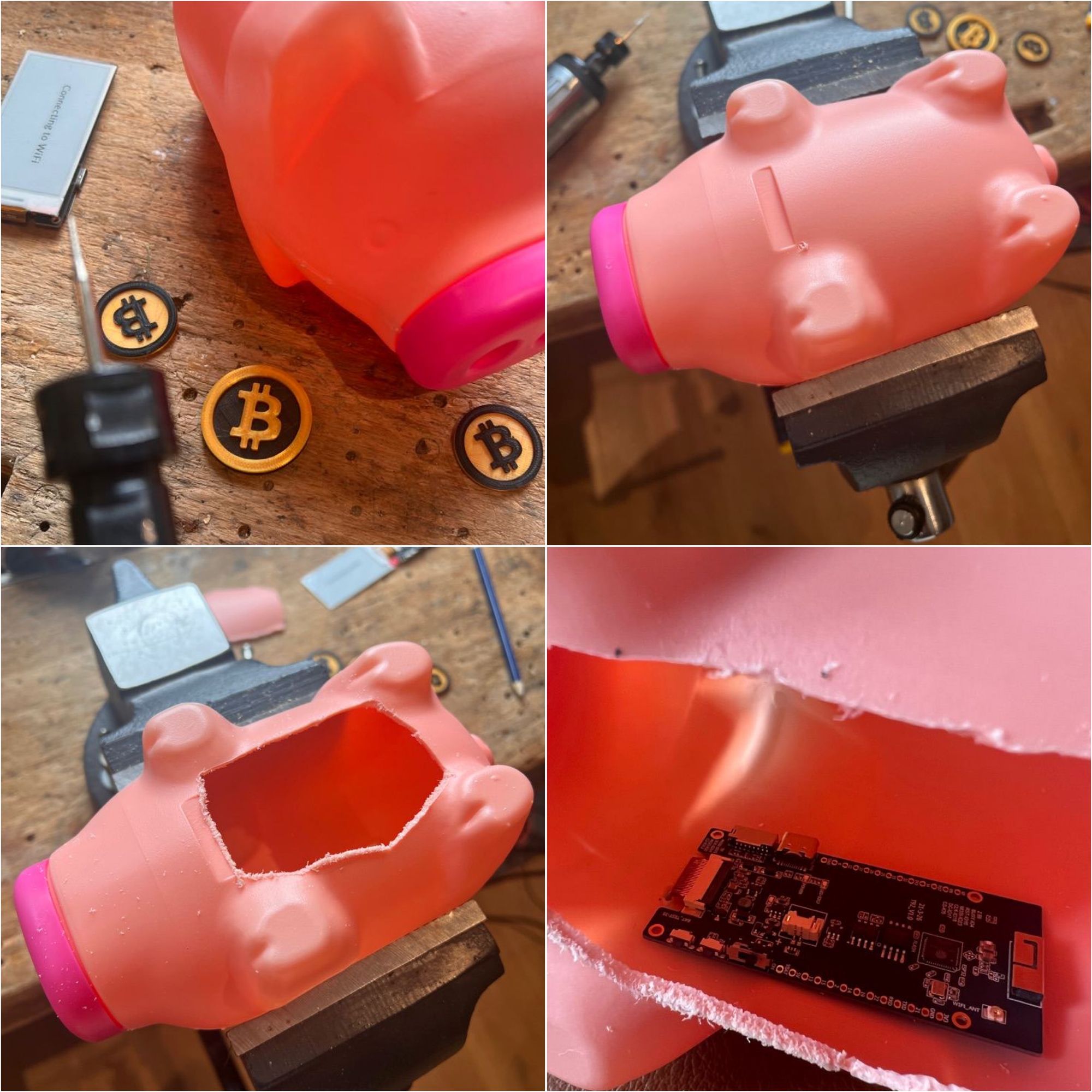 ---
Meet Genesis LightningPiggy. Born in Wales 🏴󠁧󠁢󠁷󠁬󠁳󠁿 on 24 November 2022.
Made from pink recycled cardboard.
We love its cute smile and curly tail.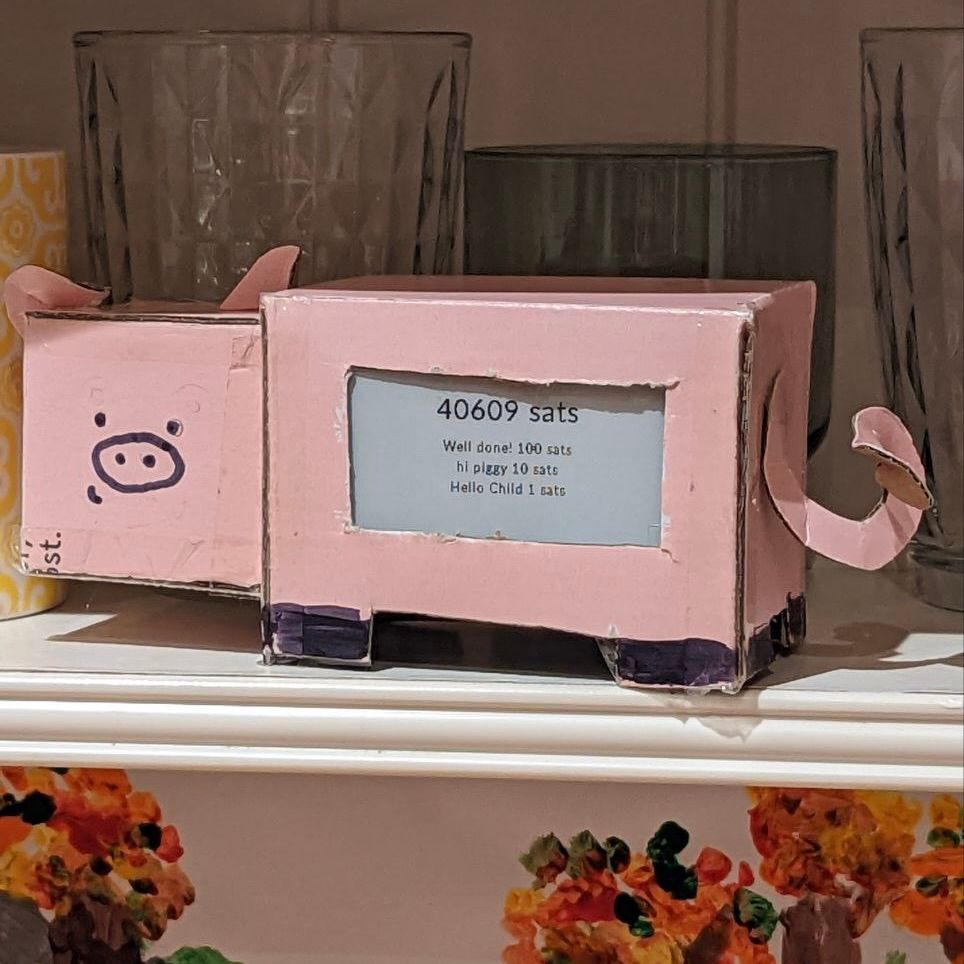 ---
If you would like your LightningPiggy to feature on "In the Wild", please send an email to oink@lightningpiggy.com including the piggy's name, a photo of the piggy, birth country, the bitcoin block height*, build materials and the builder's name/nym if they're happy to share it.
*Optional challenge: To find the 'birthday' of your piggy measured in bitcoin block time, you can use this cool TimeChainCalendar. Simply click the search icon, select 'search by date' and choose a suitable bitcoin block number. Or if you prefer, just share a regular birthdate :-D